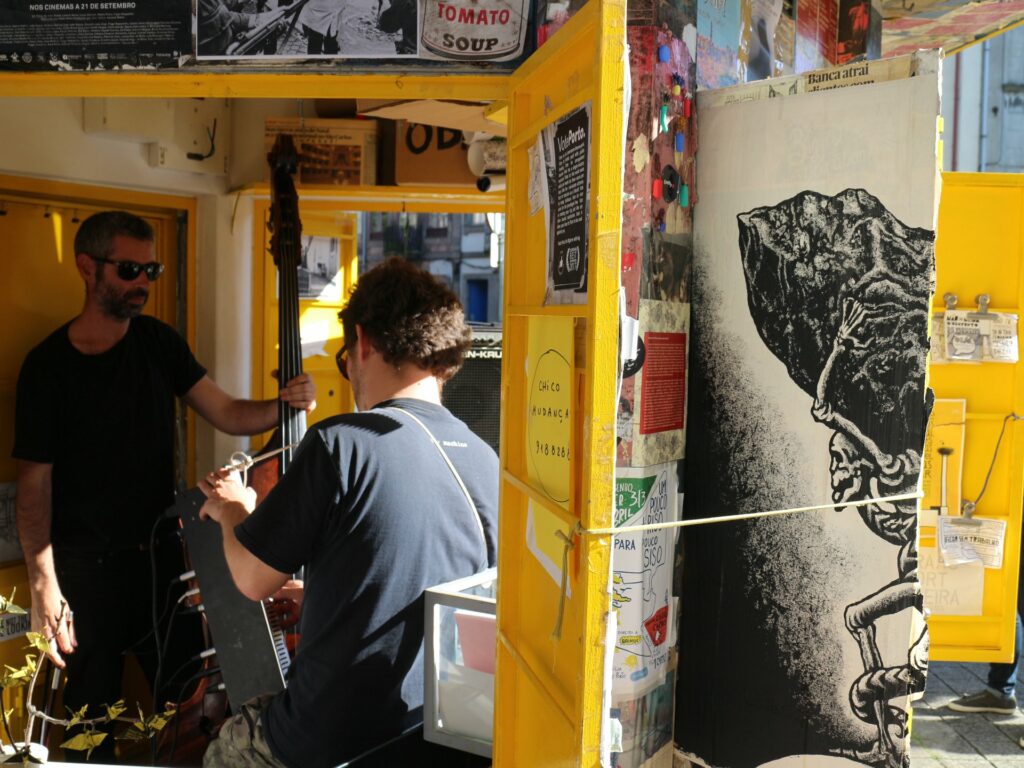 Rui Leal / Double Bass or Hurdy Gurdy
Pierre Pierre Pierre / Laptop, Supercollider
In RRR Double-bass and synthetic sounds plays a hide and seek game. It's a sound processing technique that happens in the air and in the mixer. Basic but bi-directional!
---
ABOUT
Rui Leal, lives and works in Santo Tirso, north Portugal. As a musician he play double-bass and works also with electronics. He has been part of several projects and records from the Porto scene in collaboration Jonathan Uliel Saldanha, Gustavo Costa, the collective Soopa etc.
Pierre Pierre Pierre, lives and works between Chalon-sur-Saône, Nantes (Fr) and Porto (Portugal). As a musician he use old hi-fi material and hand-made synth or computer with the audio coding software SuperCollider. He has been part of the associations Mire and Cable# in Nantes, dedicated to experimental cinema and music.
He played with Clinch (AV2), Marianne Moula (Prana Cotta), Omnisphère (Ubino GT) etc…